In like a lion… 🦁
Who knew we would be taking Queen's Park by storm last month? Not us! (Until seven days before.) Within one week we launched the largest dedicated Queen's Park bureau in the province with an uber-talented team of experienced journalists.
We also launched two new Community Builders Awards programs and a brand new business dashboard, hosted Google's vice-president of news and sponsored over a dozen local events.
Check it out ⤵️
---
What's new?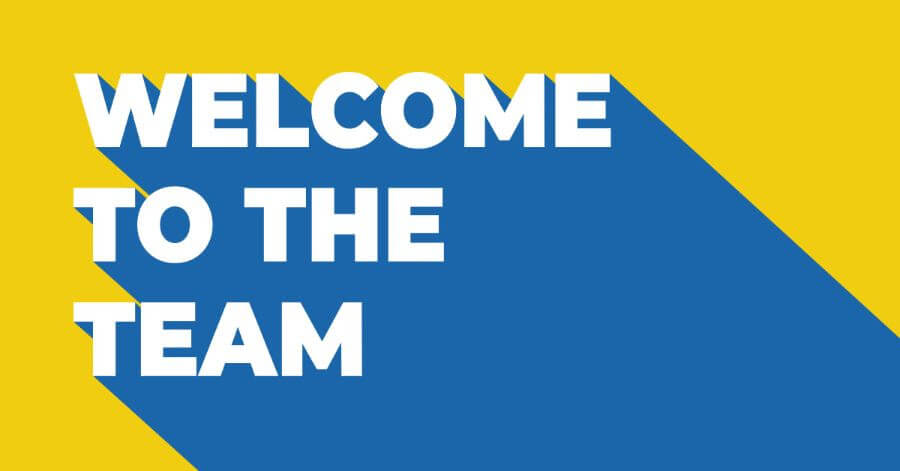 We welcomed a number of new Villagers in February, including:
The Trillium team:
Editor-in-chief Jessica Smith Cross
Deputy editor Charlie Pinkerton
Reporter Aidan Chamandy
Reporter Sneh Duggal
Reporter Jack Hauen
And Village Life editor Ainsley Smith
Welcome to the team, all! 🌟
---
How could you miss it?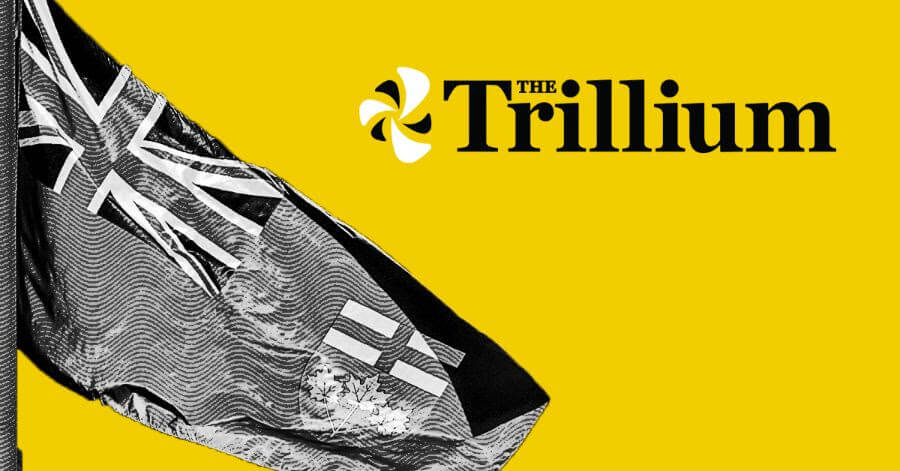 The Trillium made headlines, flooded Twitter and covered the airwaves with its launch.
One of the most impactful Village Media launches to date, we now have a dedicated team of Queen's Park reporters to not only provide in-depth coverage of provincial politics and policy but also enhance political coverage across our network of local sites.
To learn more about how this site came together - in record time - have a listen to the latest episode of Inside the Village.
---
Community Builders Awards expands to two new communities 🏆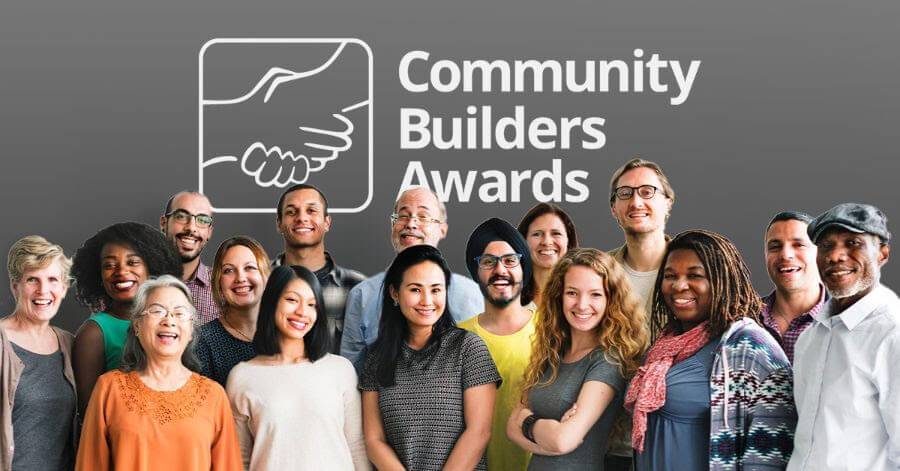 We're celebrating even more of the extraordinary individuals and groups that positively contribute to their communities with the expansion of our Community Builders Awards.
Carrying on a tradition that started many years ago with our colleagues at Sudbury.com, Village Media launched our first CBA virtual awards in 2021.
The awards have grown from our first CBA under the new format in Sault Ste. Marie in 2021, to include Guelph and Barrie in 2022. We are now thrilled to be growing the program again by adding Orillia and North Bay in 2023.
The feedback from the communities has been tremendous already and we can't wait to highlight the remarkable community members creating long-lasting, positive change in the communities we serve.
---
Google meets Village HQ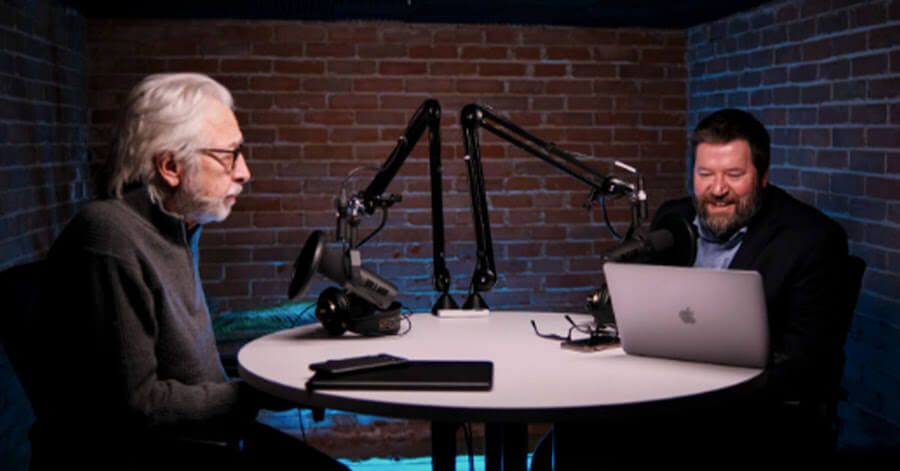 Richard Gingras, Google's vice-president of news, visited our Sault headquarters in February. He joined Village Media's editor-in-chief Michael Friscolanti for a 30-minute Q & A with the editorial team — a wide-ranging discussion about the future of local journalism, the Google News Initiative and why Village Media is such a leader in the industry. Great conversation, great turnout.
---
Dashboard makeover
As part of our latest update to our Villager platform, we have significantly enhanced our dashboard for business clients.
While making it easy to associate staff members with a business's profile and use credits to post ads on our sites, we've also upgraded our real-time reporting functionality for our various products, enabling connected businesses to track engagement and targeting opportunities across our media properties.
For businesses in our communities, connecting to the Village Media network has never been easier... or more powerful!
---
ICYMI: An extra-sweet Random Act of Kindness & a score for Shoresy coverage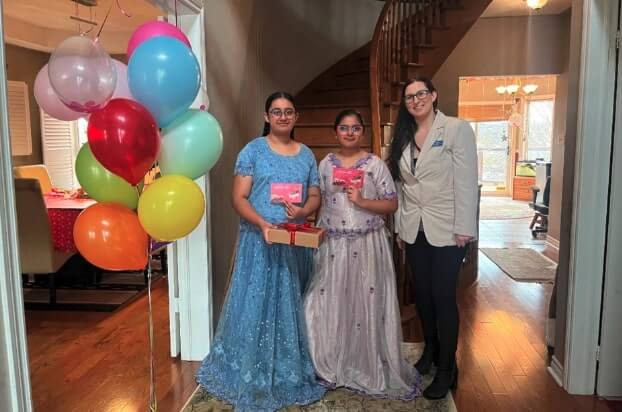 The Cares team has been expanding more than just our awards programs! We have also been introducing our Random Acts of Kindness to more communities across our network.
Now in a dozen markets, the program aims to brighten someone's day, make a wish come true or give someone a helping hand.
Our latest Random Act of Kindness in Newmarket did just that with a birthday surprise for the Yusuf sisters.
We produce amazing local journalism every day, so it's difficult to highlight just one. But this story from Chris Dawson at BayToday — about the TV show Shoresy looking for hockey-playing extras — certainly went viral.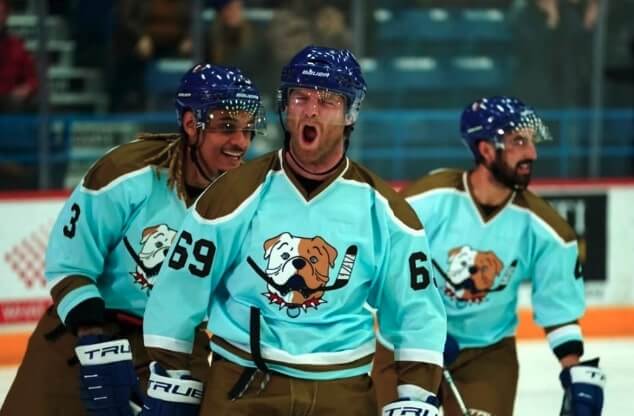 In fact, so many amateur players reached out to audition for the show that the casting director actually asked Chris to take down the story. He didn't. At last count, the article has been shared nearly 7,000 times!
---
✨ Spotlight on sponsorships ✨
We had a feel-good month in February with a number of community sponsorships, including:
BarrieToday
Youth Haven
BradfordToday
United Way of Simcoe Muskoka - Coldest Night of the Year
BurlingtonToday
Museums of Burlington - Trailblazing: Women in Canada since 1867 exhibit, Burlington Chamber of Commerce, Drury Lane, Carpenter Hospice
CollingwoodToday
24H Blue Mountain Team Relay fundraiser for Special Olympics
MidlandToday
SledHeads4Kids - 24H Relay for Kids
NewmarketToday
Inn From the Cold - Coldest Night of the Year
OrilliaMatters
City of Orillia
OrilliaMatters / BarrieToday
Braestone Winter Classic
SooLeader
i-500 Snowmobile Race
SooToday
Shadows of The Mind Film Festival, Sault Area Hospital Foundation Ski The Trails Event
ThoroldToday / PelhamToday / Niagara-on-the-Lake Local
Canadian Mental Health Association Niagara
---
Six positions open for potential Villagers 🤓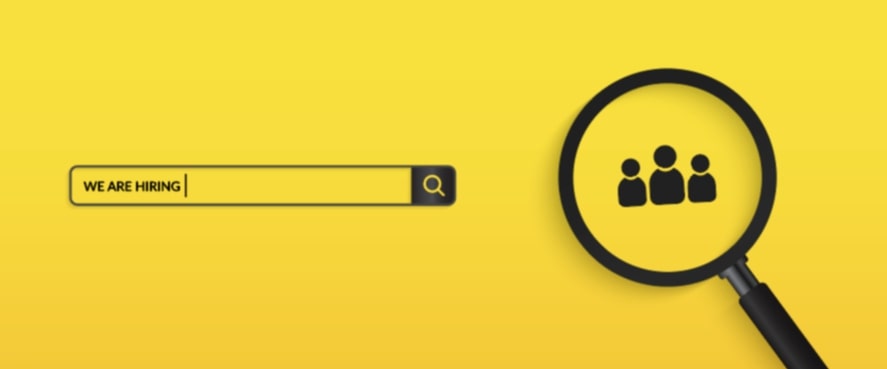 Know anyone who would be a fit for our open postings?
---
Pawesome Villager of the month 🐾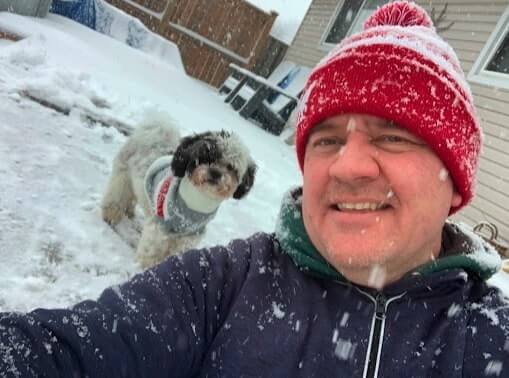 Have you ever seen a snazzier sweater on an Emma? 🐶
(Proud pet-parent: Paul Cluff)
---
See you next month!